On a Caribbean vacation cruise this week, so no new security news.
Hacker's girlfriend and I had the pleasure of an 8 day Caribbean cruise, and it was great to get away.
Haiti
First, we stopped at Labadee, Haiti. This is a private island leased by the Royal Caribbean corporation, and it definitely showed. While we weren't able to get a full taste of Haitian culture, this was still an enjoyable stop. We took a walking/cultural tour as our excursion, and it was definitely worth it. We got to learn about the island, its history, and a bit more about the culture. My biggest takeaway was that Hatiti wasn't just poverty (so many gold mines), voodoo (very little of this), and hurricanes like the media portrays it.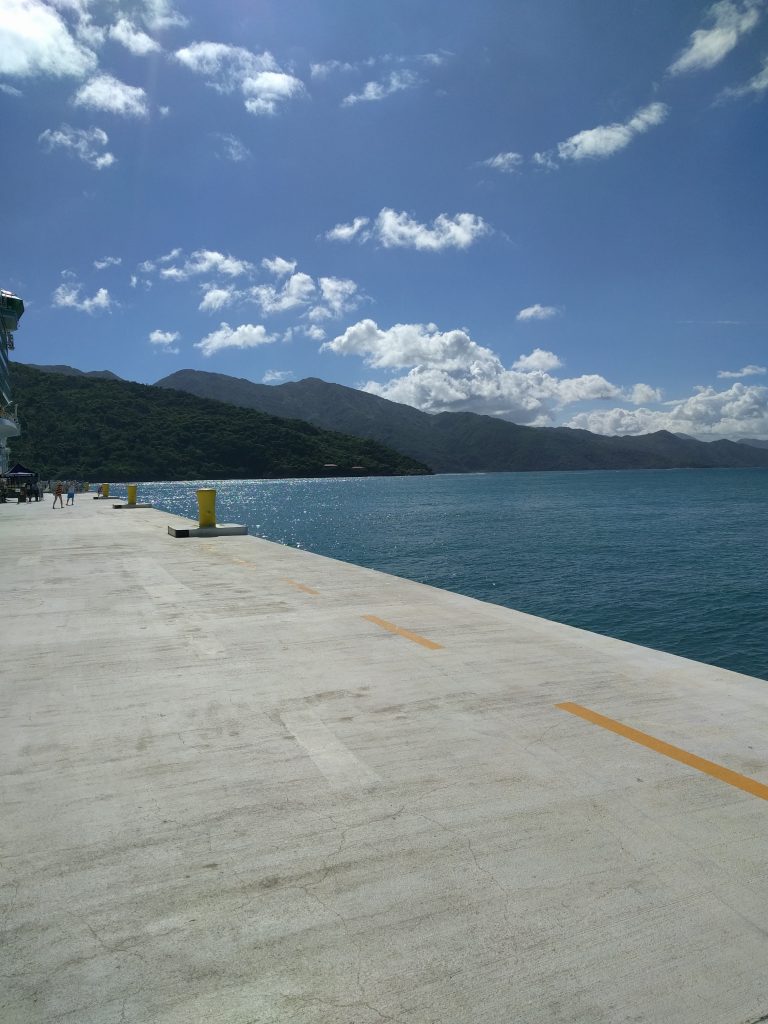 Puerto Rico
Our next port of call was San Juan, Puerto Rico. Here we got to take a long, driving tour of the El Yunque National Forest. This was a gorgeous rainforest, with an amazing lookout tower and waterfall for us to visit. The tour took about 4 hours in total, and was a great way to see as much of the forest as possible. Afterwards, we had dinner at a local Puerto Rican restaurant. After my raving about it for years, we both had mofongo for dinner. For those of you unfamiliar with this dish, it is a mashed, fried plantain dish usually accompanied by meat. They were delicious, and just as good as I remembered from my last trip to Puerto Rico.
St. Maarten
Afterwards, it was on to St. Maarten!
Once we were here, we got to go on the most exciting (and slightly terrifying) excursion yet, SeaTREK!
They put you in a pressurized diving helmet connected to a central line, and you go down a ladder about 20 feet down. Once you are there, there is a concrete walkway with PVC handrails for you to walk around on. The entire experience takes about 45 minutes, and you get to see some pretty cool stuff.
On the upside, I even managed to do some penetration testing while I was there.
First, I tested their FSH binary protocol.

Additionally, I was able to give their OCN firewall some testing.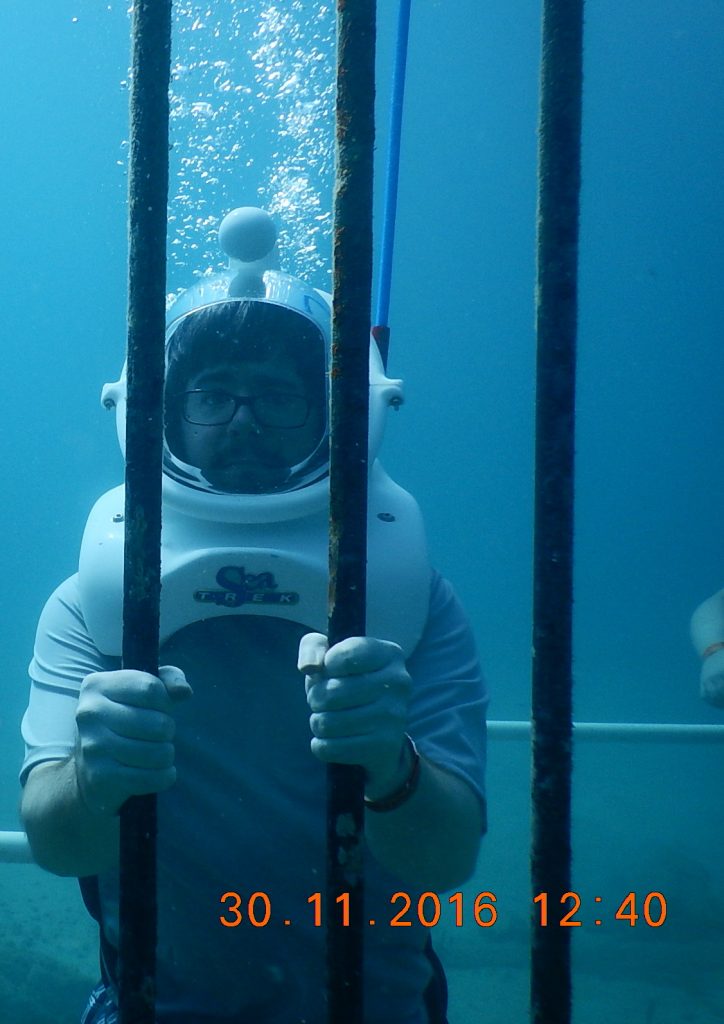 Always remember though, the seaweed is always greener, in somebody else's lake.
St. Kitts
St. Kitts was a bit more relaxing, but still an enjoyable excursion. We went on an island historical presentation and a rum tasting. A former sugar plantation turned museum hosted this event. We learned a fair bit about the former economy of St. Kitts, and managed to bring home some delicious rum.