I recently returned to City of Heroes, which explains why I'm still not 100% caught up on blog posts.
City of Heroes - Introduction
If you've never played City of Heroes, then you missed a great game.
Much like Overwatch, this is the game that has been taking up a lot of my "free" or research time.
This game used to be my 2nd favorite game (after SSBM), and I put a lot of time into both PvP and PvE aspects of the game.
Unfortunately, the servers shut down on Friday, November 30, 2012, and the game looked to have died forever.
That said, there was a secret server running for years, that has since been open-sourced and released.
Homecoming
I now play on the Homecoming server, which I found out about on April 19th, 2019.

It was an awesome day, and I was incredibly excited to get back into the game.
In addition to the new forums and servers, the devs also setup a repository and wiki for the game and any updates.
I know that there are a few other popular servers, but I haven't given them a try yet.
Other than that, I may release a post in the future on setting up your own server!
City of Heroes - Optimization, and Tooling
In addition to the PvE and PvP modes that I love, there is plenty to do outside of the game.
For starters, the Mids Reborn (Unofficial) hero builder is a great place to waste some time.
It allows you to design your character's power selections as well as enhancement slotting.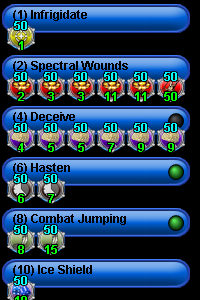 When you finish the build, you can see your potential statistics without having to spend the time or money in game for testing.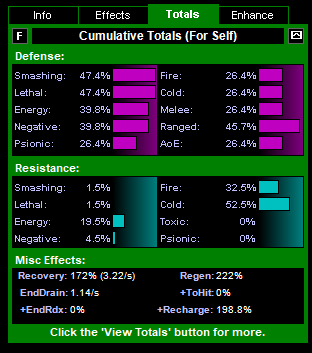 Other than the hero builder, there is also plenty of opportunity for development or spreadsheets.
First, I have a spreadsheet to track the status of my PvP characters, so that I know what I have and how finished they are.

I also have a spreadsheet to track any profit that I make on the internal auction house.

Finally, I use a spreadsheet for calculating potential damage of my character attacks (to help with choices).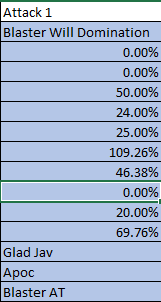 I think the opportunity for tweaking and min-maxing is one of the things that kept bringing me back to City of Heroes, in addition to the actual gameplay.
Videos
Before the devs banned video recording and posting, I managed to capture plenty of new footage.
If you would like to see what PvP used to look like (via Fraps on an old laptop), then this and this are some examples I saved from old hard drives.
For a new example of PvP, I recommend you checkout this "kickball" video.
I have also recorded an example video of what farming looks like in this game, at least sometimes.
Other than that, another avenue of optimization that I enjoy is DPS, which I've tested both in game as well as in spreadsheets.
Finally, I've uploaded a lot of unlisted videos to my PvP team's playlist. I'll likely release these one day, but they are all internal-only for now.

City of Heroes - Conclusion
This is definitely where some more of my hacking time has gone, but it has been well worth it.
I loved this game years ago, and it is a great escape, especially nowadays.
If you play, or have played, then definitely reach out!
Other than that, it would be awesome to find a vulnerability or two now that I'm more skilled than I was when I first played.