As my year in Belgium was over, it was time for me to say, "Au revoir Belgique" (goodbye Belgium) and return to America.
While I enjoyed my time overseas, it was time for my next adventure. I will miss the people I've met and the places I have visited, but I am definitely looking forward to my new position stateside.
Unfortunately, I will no longer be able to get things like a beer at McDonald's once I leave.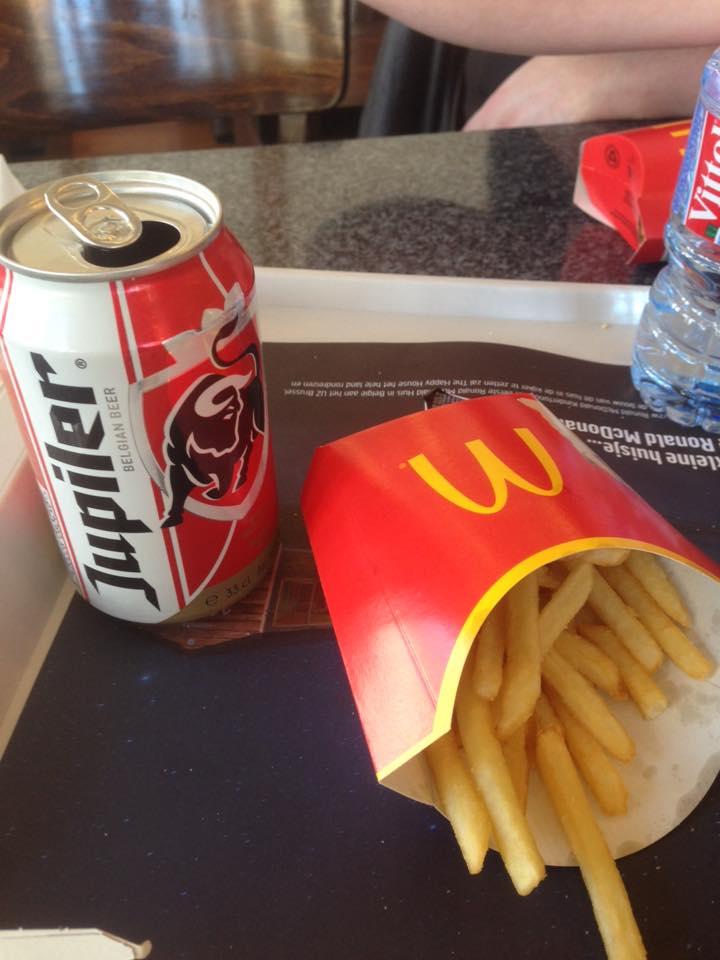 I think I made a huge difference to my team initially as the QA/ScrumMaster, but an even bigger impact once I finally became team lead. Though there will always be new projects or things to improve, I have no doubt that many of the changes I made will be lasting.
My new role will be a Senior Penetration Tester at a major financial institution, so this is definitely more in line with my hobbies as well as my goals. I'm excited that I will go into the office every day and break into new systems/old systems in new ways. As far as my career goes, this is definitely a move in the right direction, and one I am looking forward to. Certification wise, I'm eyeing OSCE next, and I might even be able to get the costs partially covered by my new company!