After some prodding from my co-workers, and constant harassment about my site's "security", I decided to move to the DigitalOcean cloud.
This will not only save me a few dollars a month (currently using the $10/month droplet, but may downsize), but will also give me full control over the hosting of my site.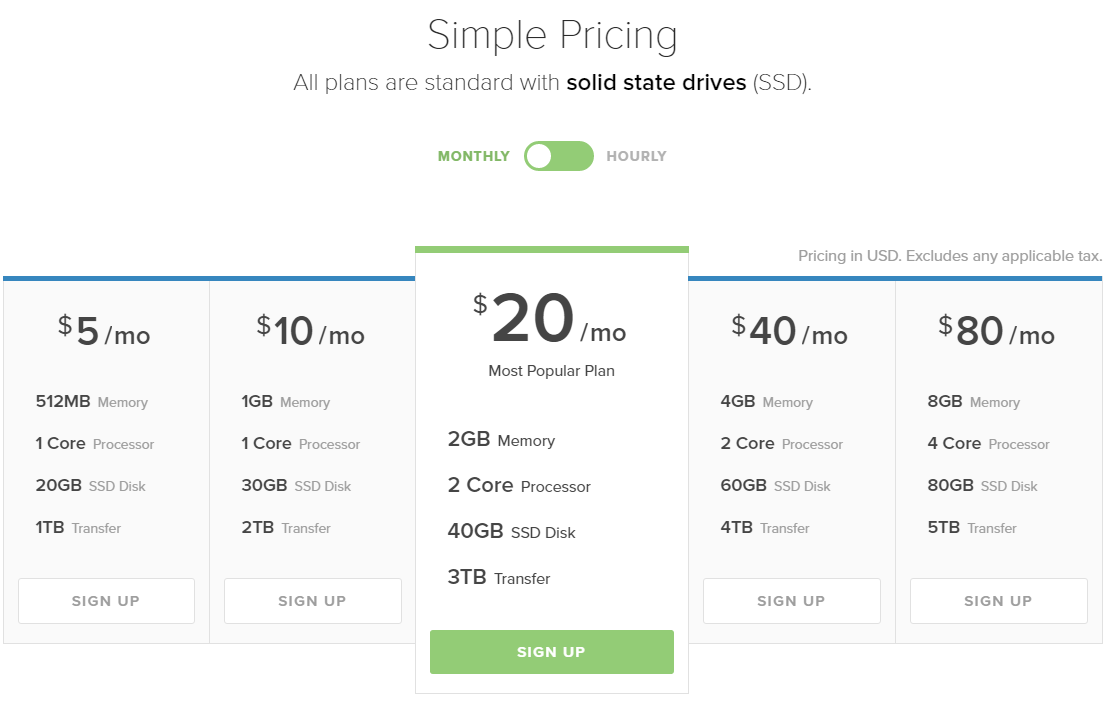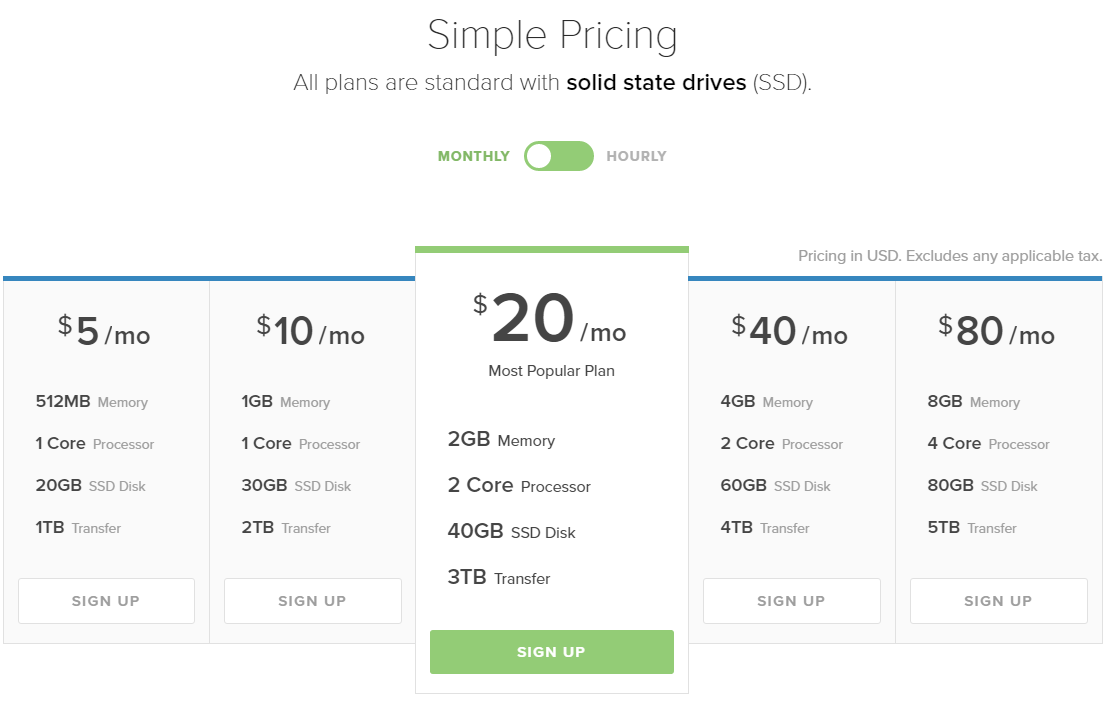 Additionally, I will be able to secure my site as I see fit, instead of getting a monthly e-mail that my setuid.c file is malicious.
So far, DigitalOcean is a pretty simple and intuitive cloud provider, with some fun graphs to boot.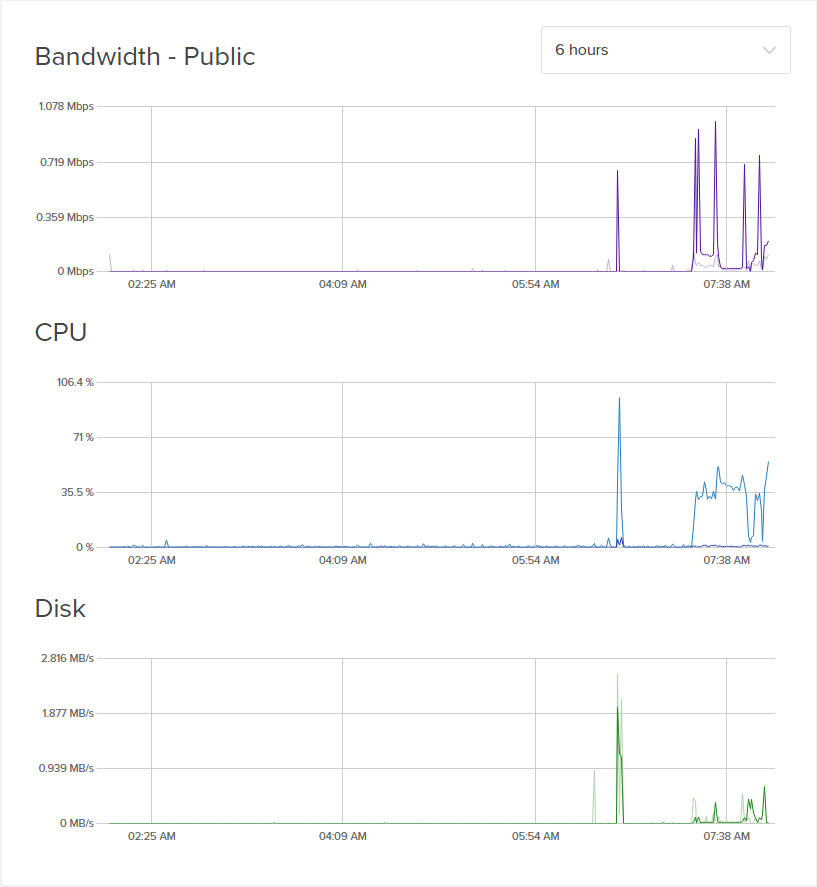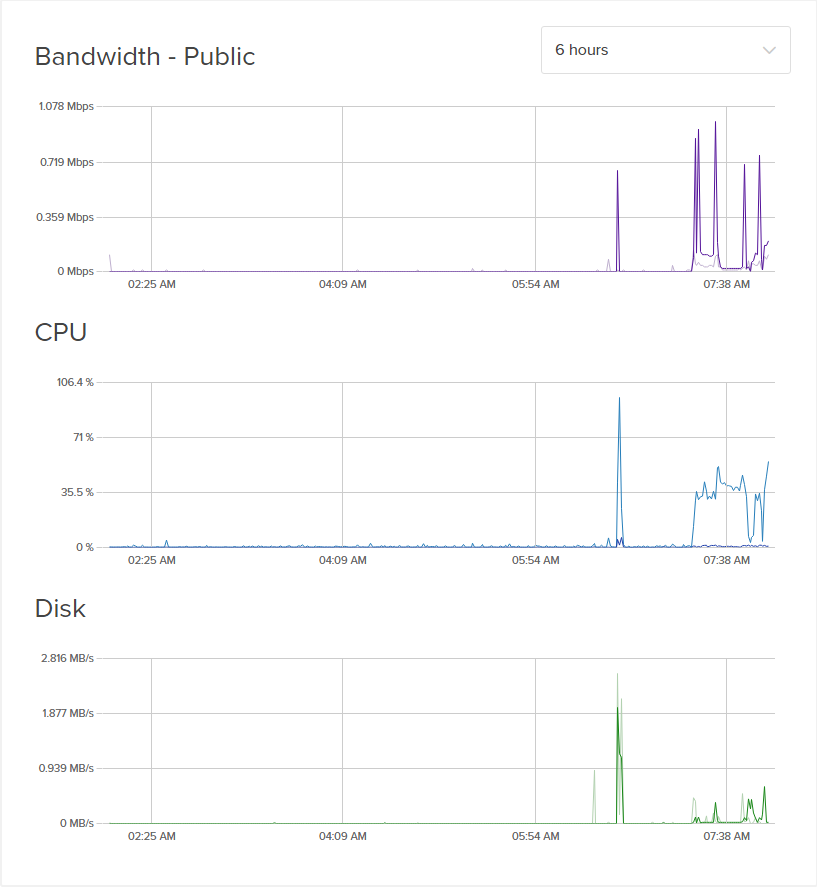 It was fairly simple to move my WordPress site over, and it only took a few steps:
Setup my DigitalOcean one-click WordPress deploy (may migrate to a manual $5/mo install, but this was easier for now0
Backup my wp-content and other important files from my original host
Backup my wordpress DB
Go through the WordPress "install" on the new site
Overwrite the existing wp-content folder with my backup
Wipe the wordpress database and restore my backup
Replace any other important files (favicon, webmaster tools, etc.)
Fix file ownership and permissions
Update DNS information
I think that I migrated everything just fine, but please let me know if you see any weird hiccups or quirks.
Also, if anyone else is thinking about signing up for DigitalOcean as a cheaper cloud provider, then please use my referral link (www.digitalocean.com/?refcode=6b57e3536b1e). This will give you $10 in credit just for signing up (already 1-2 months of hosting), and give me $25 in credit as well!
I will be sure to update if I do anything interesting or fun now that I'm hosting everything myself, but I'm definitely looking forward to using DigitalOcean.
Ray Doyle is an avid pentester/security enthusiast/beer connoisseur who has worked in IT for almost 16 years now. From building machines and the software on them, to breaking into them and tearing it all down; he's done it all. To show for it, he has obtained an OSCE, OSCP, eCPPT, GXPN, eWPT, eWPTX, SLAE, eMAPT, Security+, ICAgile CP, ITIL v3 Foundation, and even a sabermetrics certification!
He currently serves as a Senior Staff Adversarial Engineer for Avalara, and his previous position was a Principal Penetration Testing Consultant for Secureworks.
This page contains links to products that I may receive compensation from at no additional cost to you. View my Affiliate Disclosure page here. As an Amazon Associate, I earn from qualifying purchases.