As everything has settled down after my DefCon trip, it was time to set up my Raspberry Pi Kali kit.
Raspberry Pi Kali
First off, I downloaded the DC24 Kali ARM image from Howard's blog post.
After I unzipped the image, I downloaded DDUtil so that I could easily copy it over using my Mac.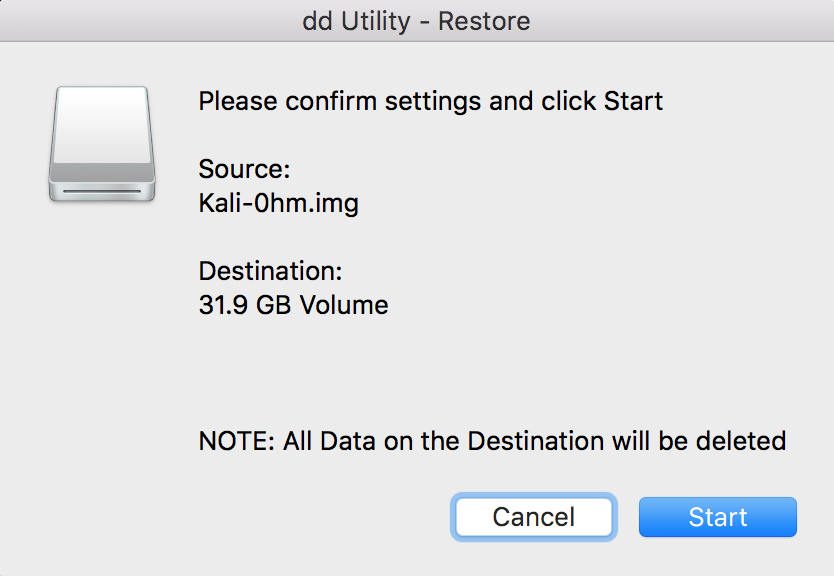 Once I had the image on my SDCard, I plugged everything in and prepared to boot up. Note that I had to again use the 32GB from the class, as the image was slightly too big for the included 16GB cards.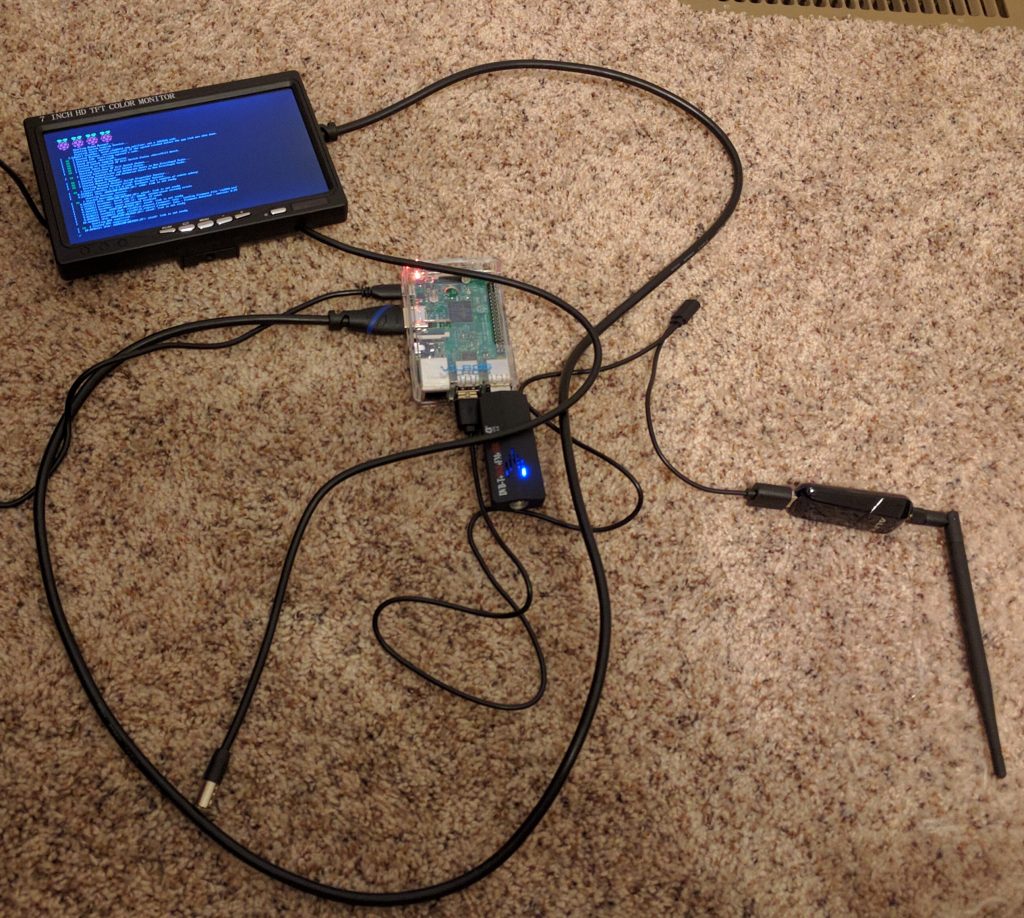 The Pi was all setup (unfortunately on my floor for now), and everything connected (including the SDR).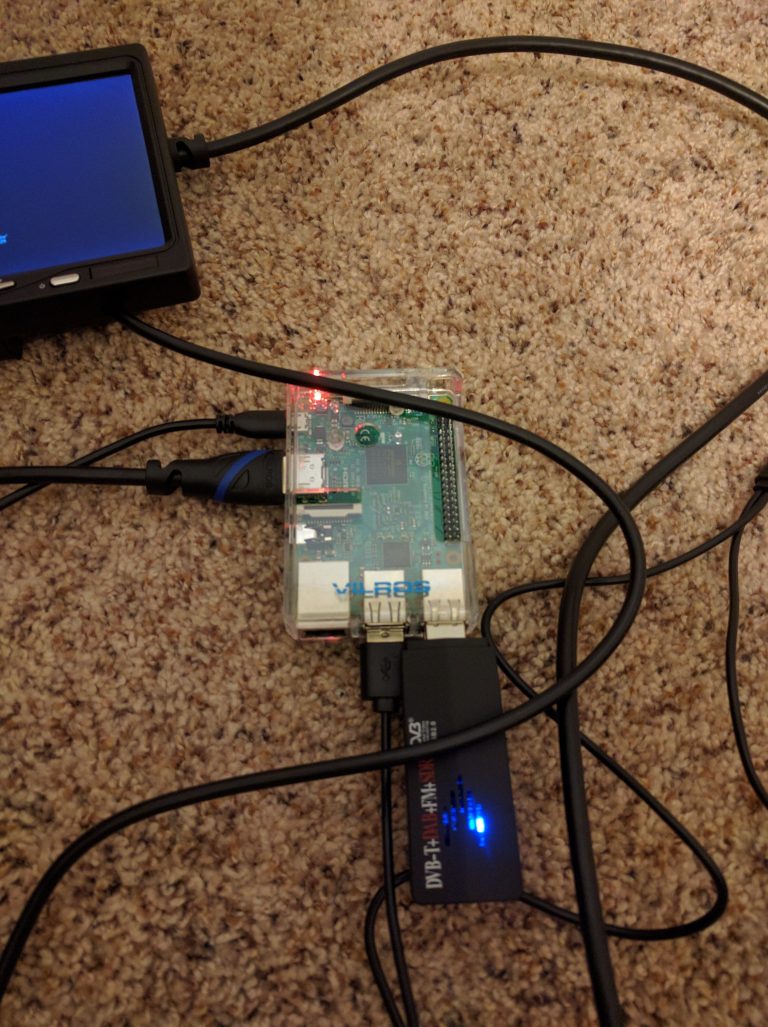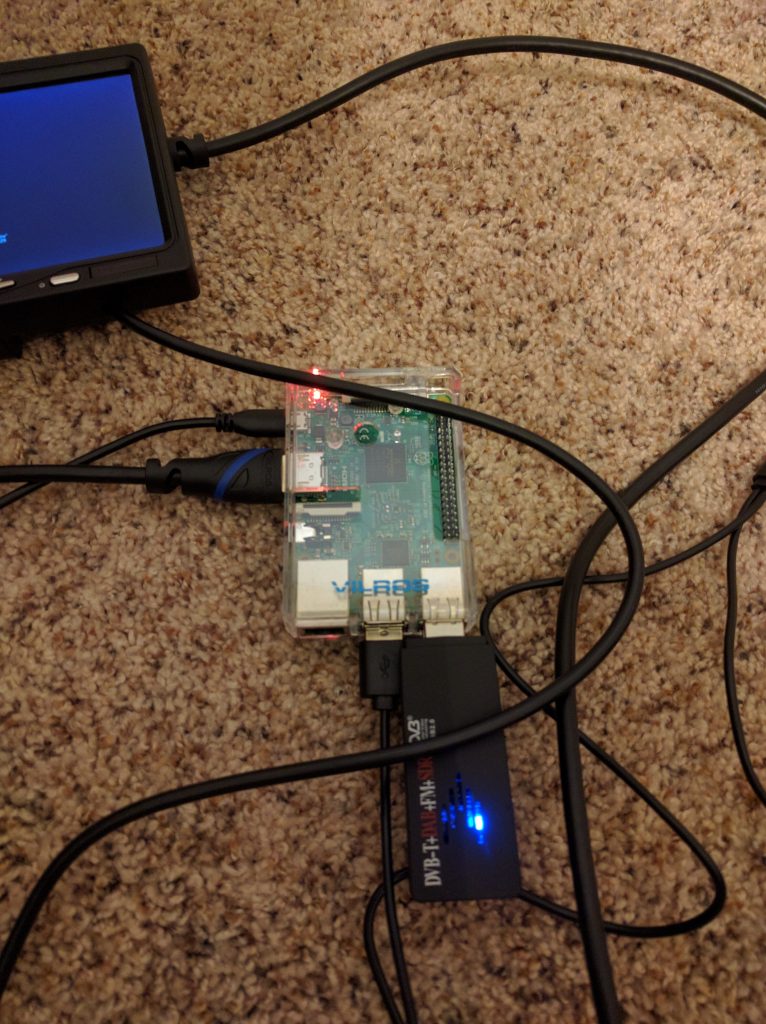 I even hooked up the Alfa AWUS036NEH that was in our kit to make sure that wireless worked out of the box.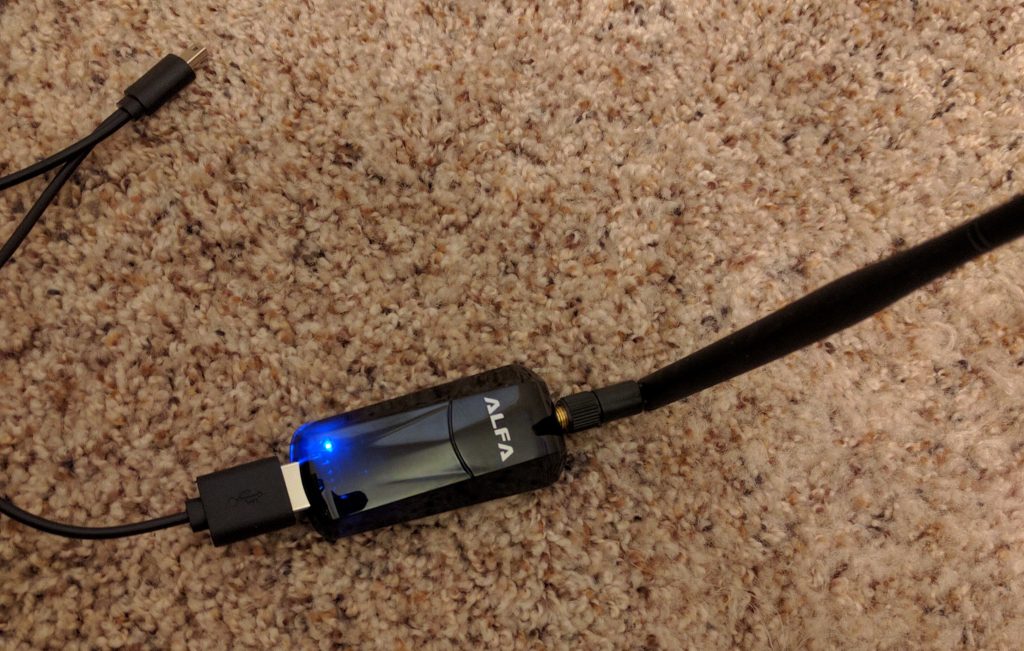 Once I plugged in the Pi, it started to boot up, which was a great sign.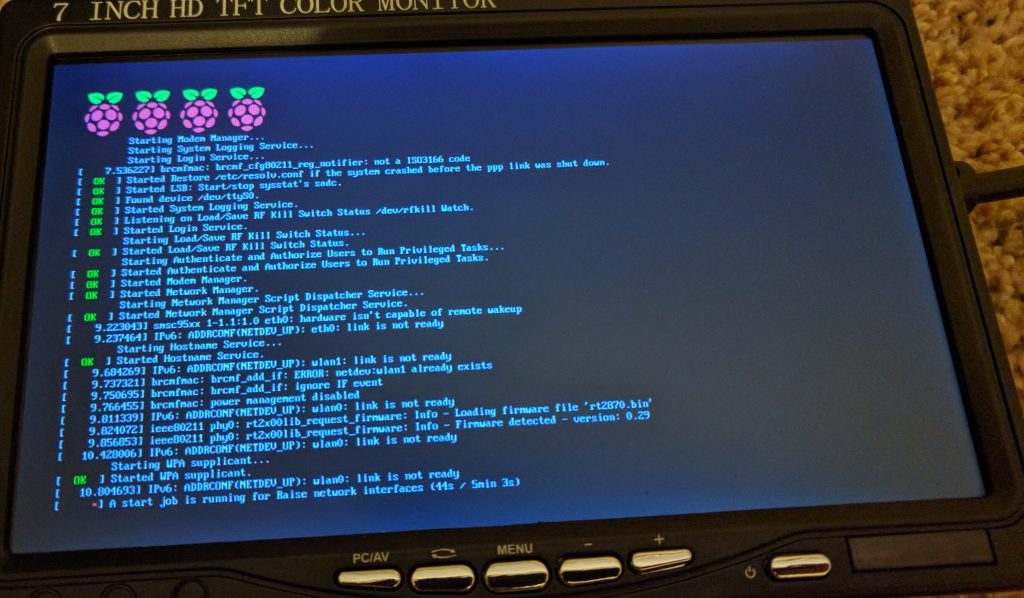 After a few seconds, the familiar Kali login prompt was there to greet me.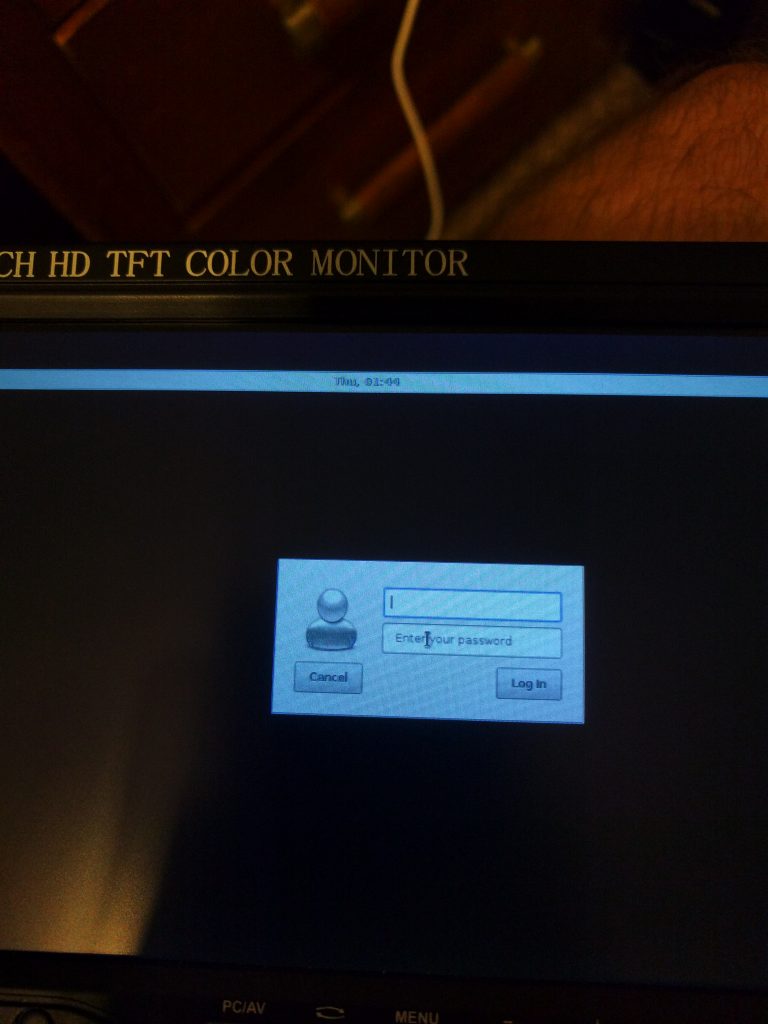 A few seconds (or minutes, this isn't the fastest machine around) later, I got to the Gnome desktop. For those of you who didn't attend the class, check out that snazzy Bluetooth keyboard.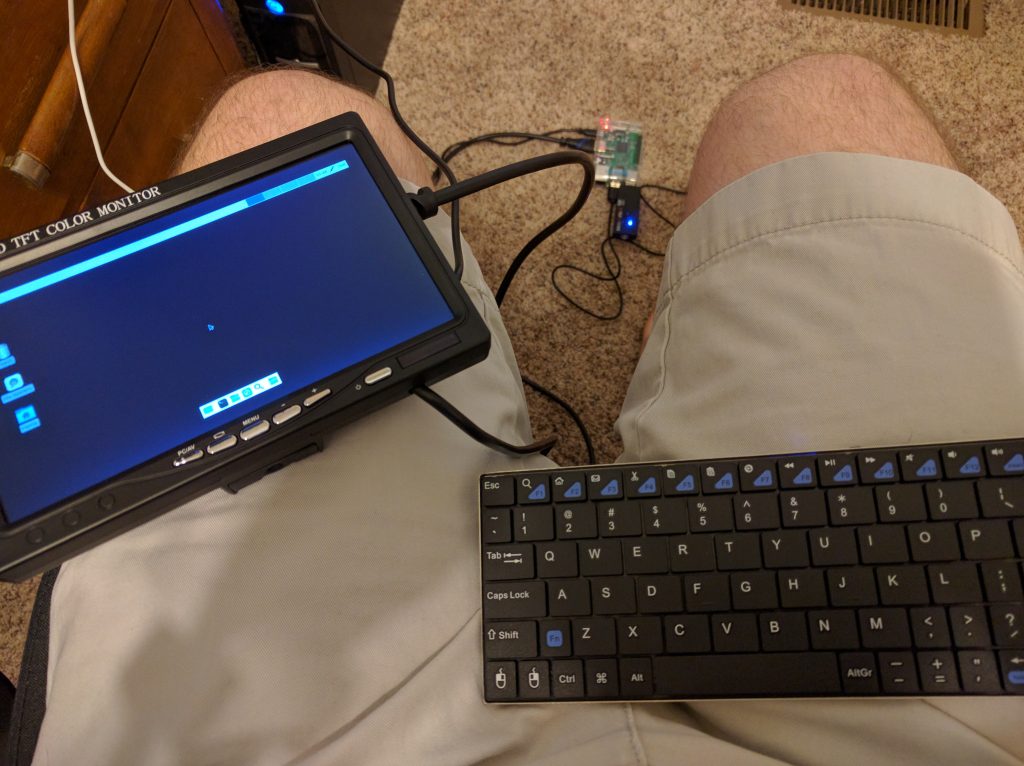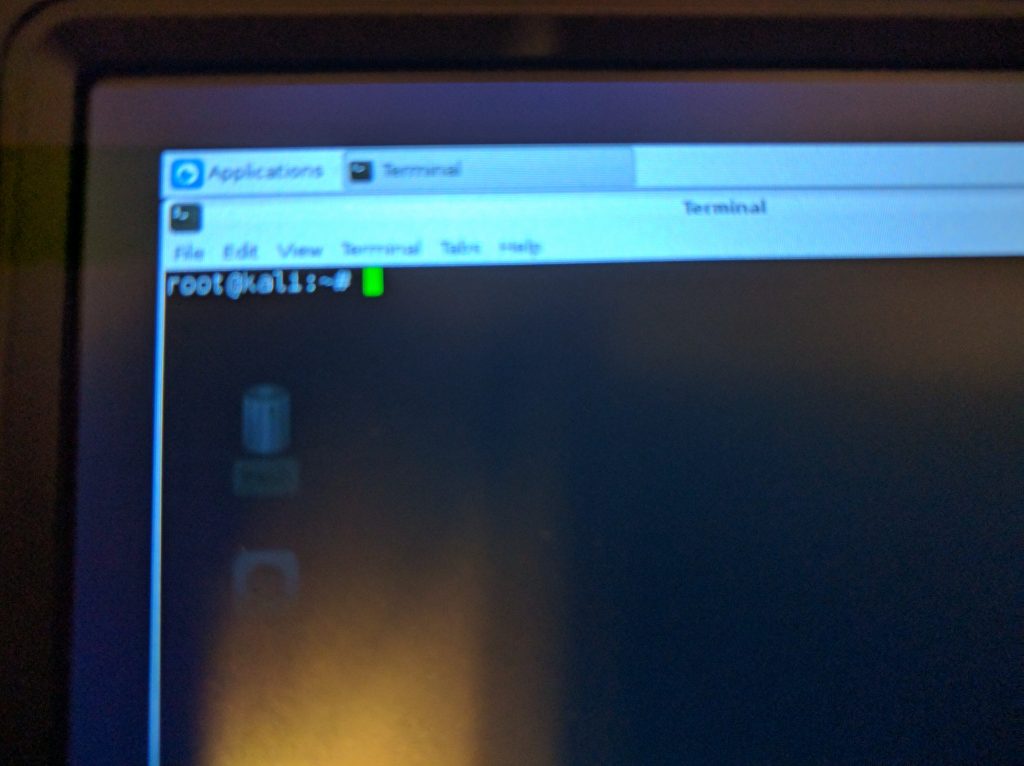 Finally, to verify that the wireless card worked out of the box, I loaded up Sean (0hm)'s Twitter page.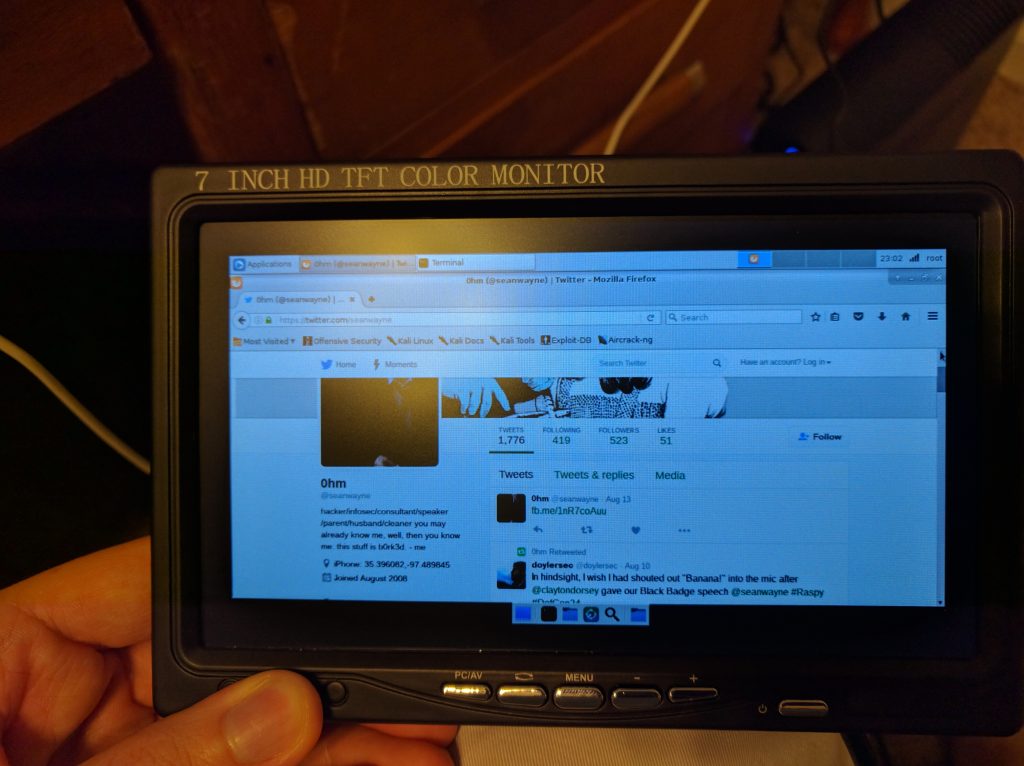 Raspberry Pi Kali – Conclusion
It was super easy to set this up, and it worked out of the box with everything included from the class.
This will give me a great chance to play with some portable wireless attack scenarios. Additionally, once I figure out how it works, I will have the SDR dongle to start sniffing those airwaves.
Ray Doyle is an avid pentester/security enthusiast/beer connoisseur who has worked in IT for almost 16 years now. From building machines and the software on them, to breaking into them and tearing it all down; he's done it all. To show for it, he has obtained an OSCE, OSCP, eCPPT, GXPN, eWPT, eWPTX, SLAE, eMAPT, Security+, ICAgile CP, ITIL v3 Foundation, and even a sabermetrics certification!
He currently serves as a Senior Staff Adversarial Engineer for Avalara, and his previous position was a Principal Penetration Testing Consultant for Secureworks.
This page contains links to products that I may receive compensation from at no additional cost to you. View my Affiliate Disclosure page here. As an Amazon Associate, I earn from qualifying purchases.