Now that I'm all settled and running everything on my new workstation, I figured it was time for a new homelab addition.
I picked up a Dell r710 locally for $300 with the following specs:
2x Dell 136GB SAS (15k)
6x 3.5″ bays (need 3 more caddies)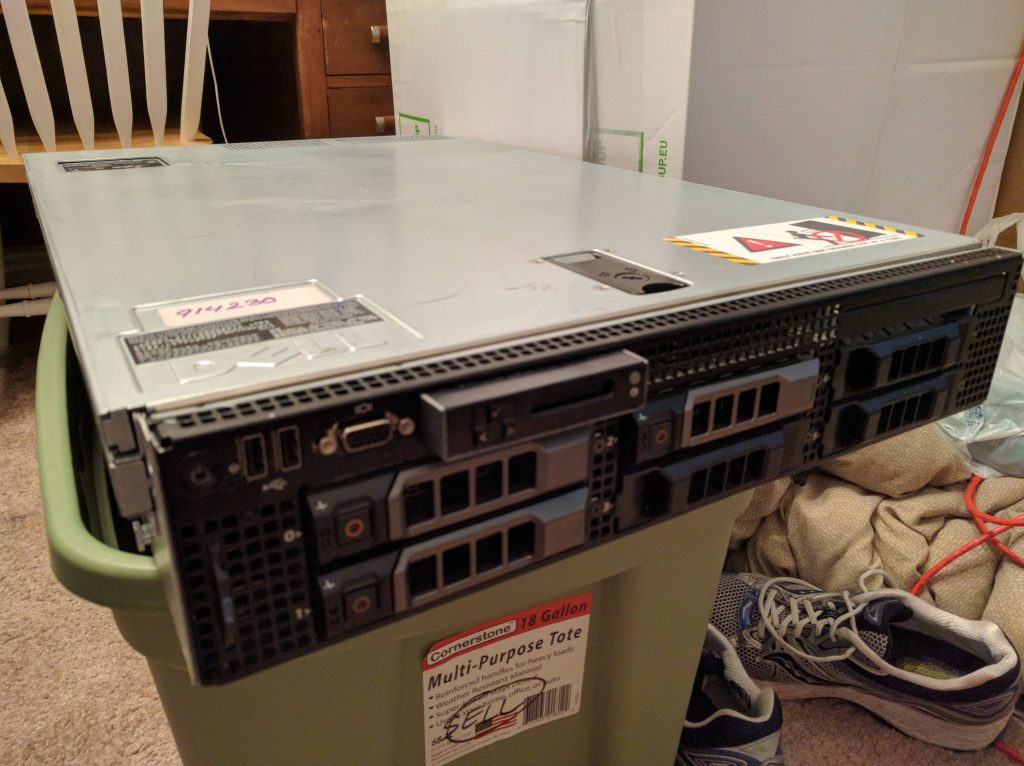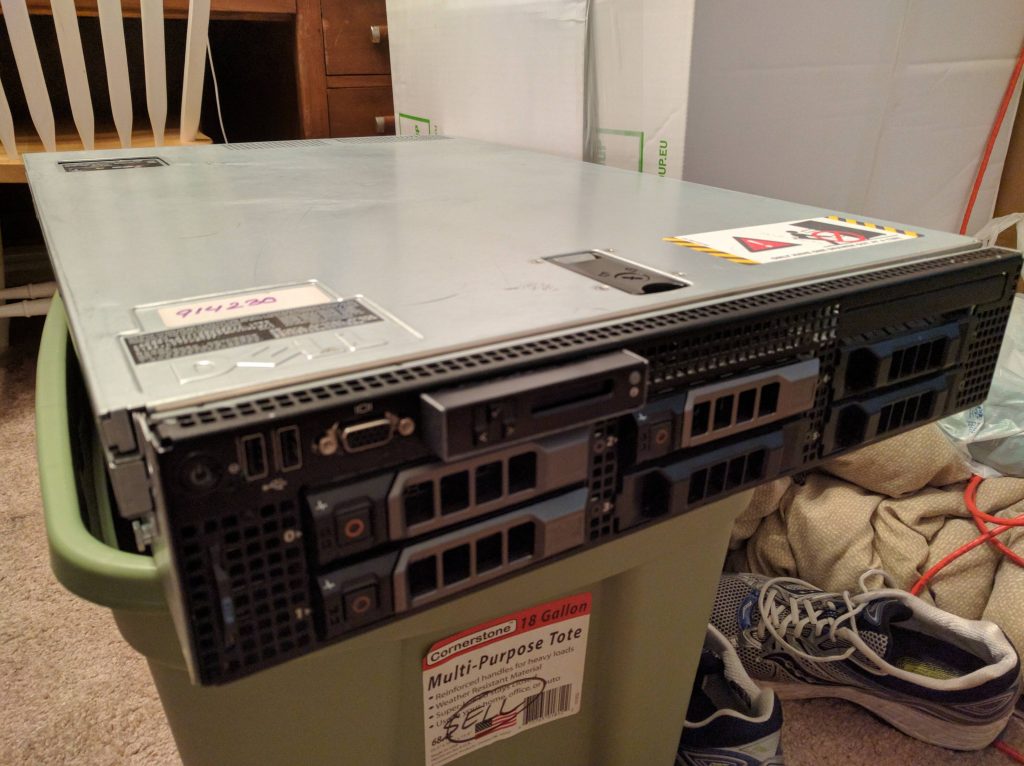 My current hardware goals for it are as follows, but they may change:
(possibly 2x Xeon L5640 if the power draw is too high)
96GB (12x 8GB) RAM
2x Samsung Evo 850 250GB (RAID 1)
4x HGST Travelstar 1TB 7200 (RAID 1+0)
As you can see, I'll also need a better storage/rack solution for it as well.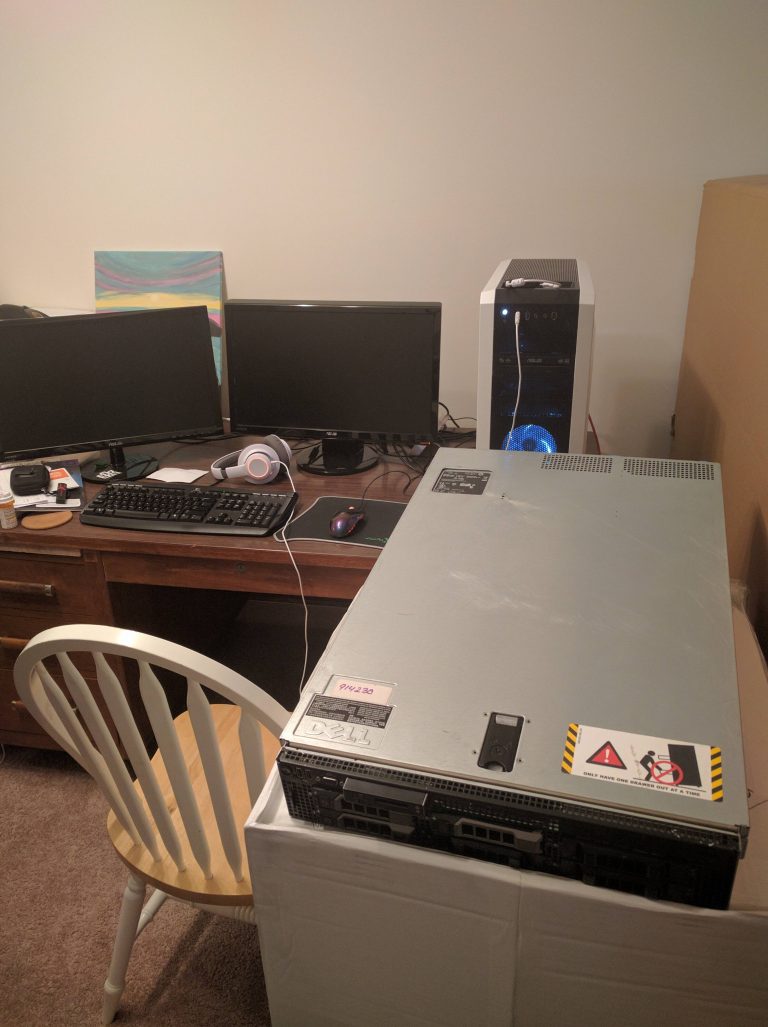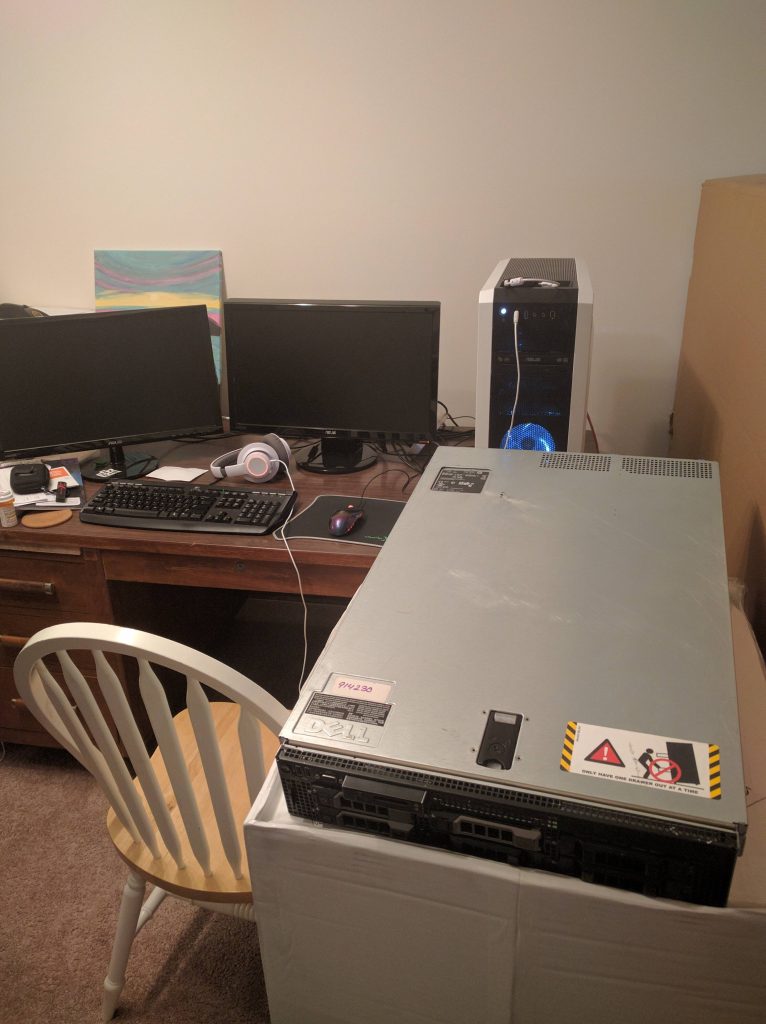 I've also managed to pick up a Cisco unmanaged 16 port switch to begin networking everything together.
Other than that, the only other homelab addition of note is a few hard drives:
I'm not sure if I'd rather put all 6 drives into the r710 or create a NAS (either new white box or repurposing my old desktop).
The benefit of putting all 6 drives into the r710 is saving me some money. Unfortunately, I'd still need to pickup a H700 (or H200), be unable to upgrade its storage in the future, and run the risk of my media going down if the server goes down.
The benefit of creating a NAS would be separating the duties between the server and the NAS, having another toy to play with, and all around ease of upgrades.
I'm still not sure which route I will take yet, but I'm definitely looking forward to setting everything up and really labbing.
Ray Doyle is an avid pentester/security enthusiast/beer connoisseur who has worked in IT for almost 16 years now. From building machines and the software on them, to breaking into them and tearing it all down; he's done it all. To show for it, he has obtained an OSCE, OSCP, eCPPT, GXPN, eWPT, eWPTX, SLAE, eMAPT, Security+, ICAgile CP, ITIL v3 Foundation, and even a sabermetrics certification!
He currently serves as a Senior Staff Adversarial Engineer for Avalara, and his previous position was a Principal Penetration Testing Consultant for Secureworks.
This page contains links to products that I may receive compensation from at no additional cost to you. View my Affiliate Disclosure page here. As an Amazon Associate, I earn from qualifying purchases.