I finally setup my Ubiquiti UniFi PRO AP, but also had to fix some slow speeds on it.
Slow Ubiquiti UniFi PRO – Introduction
When my MR18 license expired, I picked up a new AP AC PRO from Ubiquiti.
If you aren't familiar, then you can check out the Quick Start Guide.
This should cleanup my homelab setup and give me a similar level of configuration.
That said, I ran into some speed issues when I first set this up, and I wanted to cover how I fixed them.
Unpacking and Connecting
First, I unpacked the box and saw what it came with.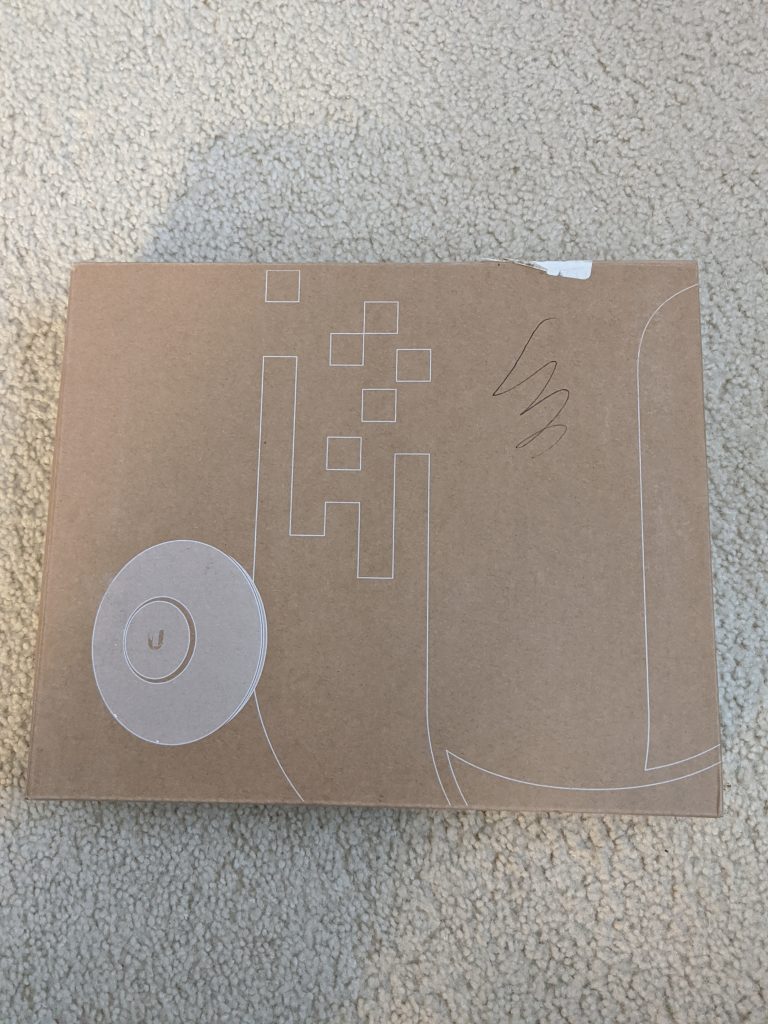 As you can see, I got the access point, a POE injector, the power cable, and a small mounting bracket.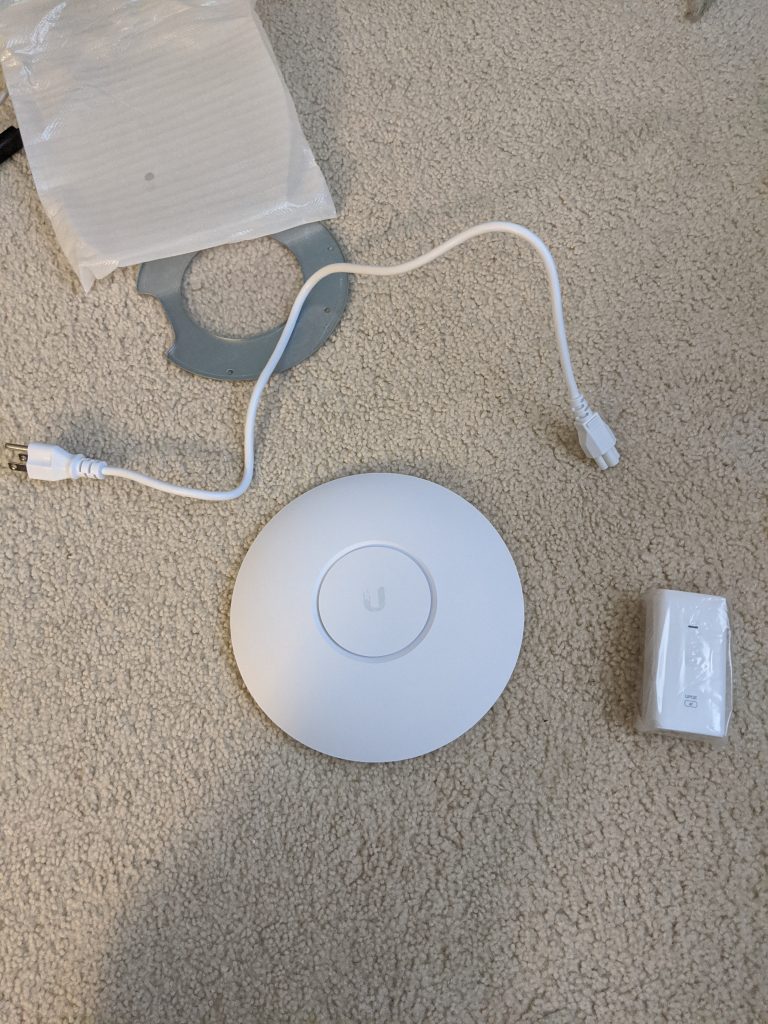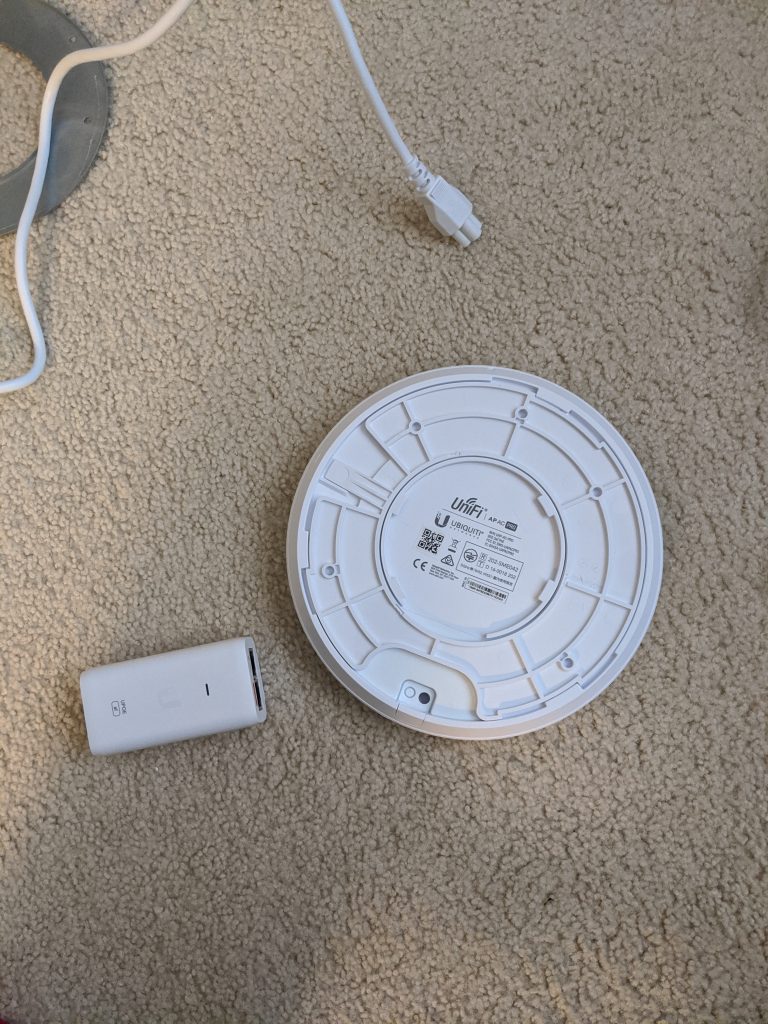 It took me a little while to figure out where to plug everything in, but there is a small piece of rubber on the back that comes off to expose the ports.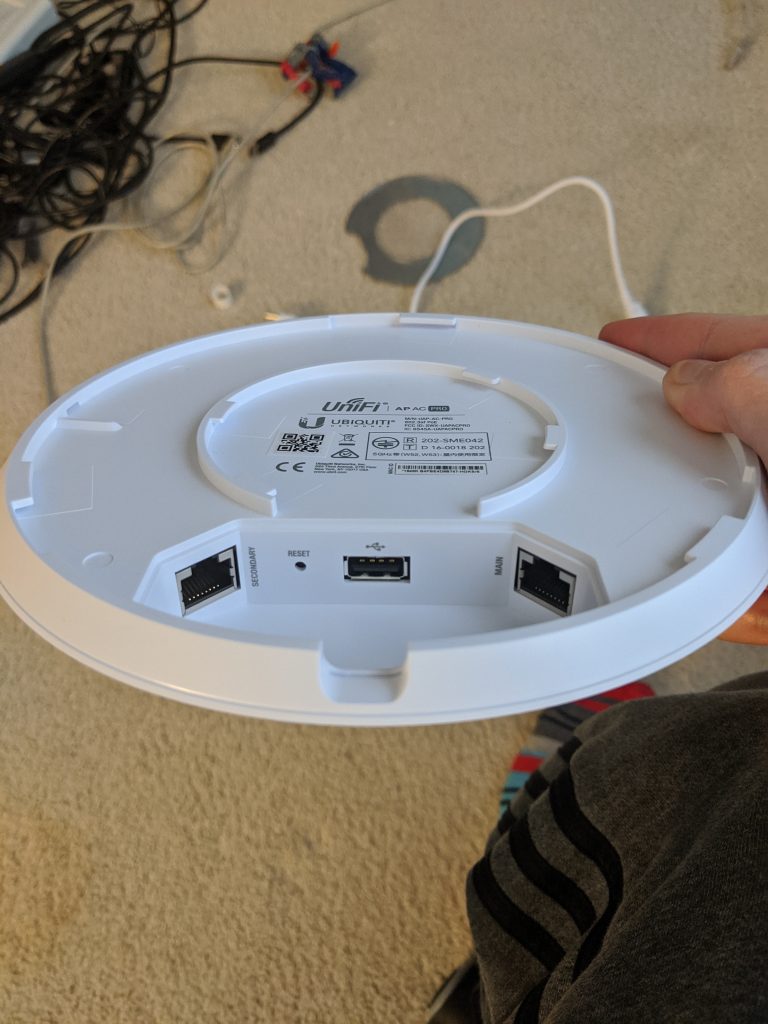 Once I got everything connected, the access point turned on, and I got a cool-looking blue light.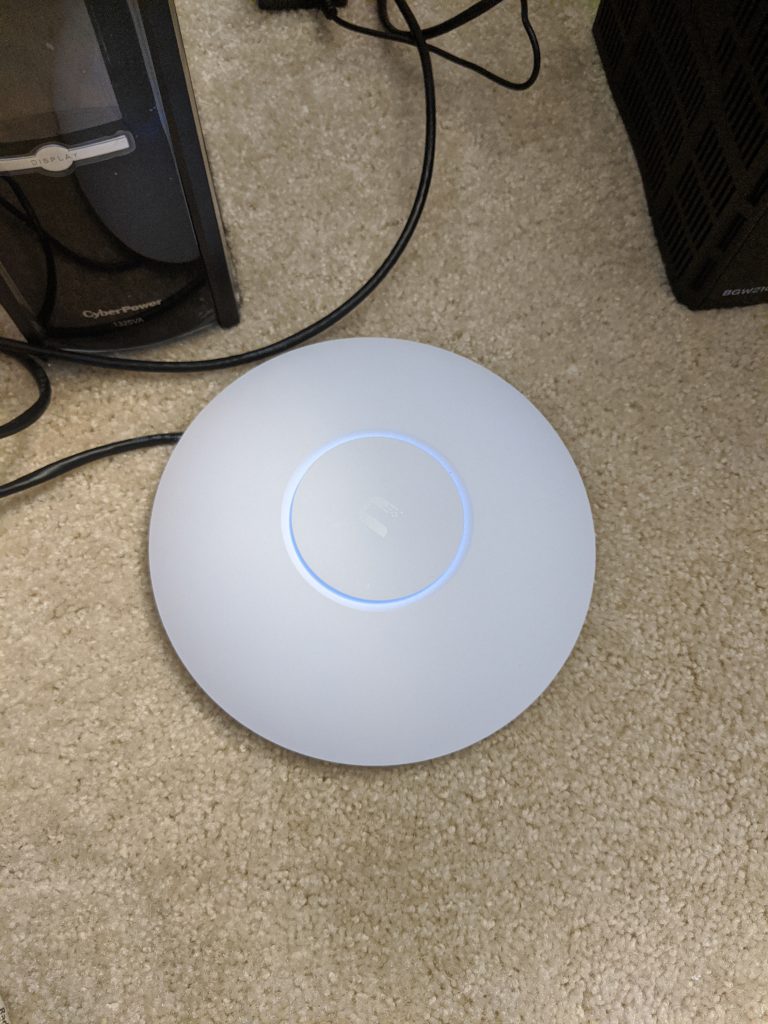 The POE injector was handy, and it also handled the ethernet from my router.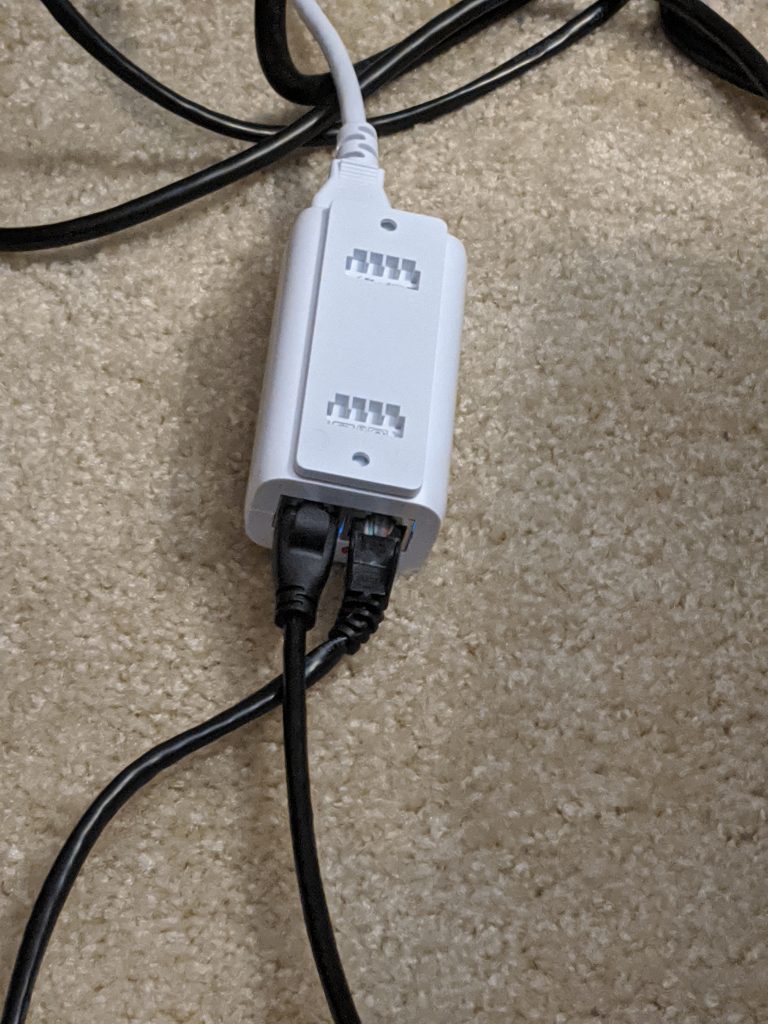 Initial Configuration
After I had everything setup, I went to the download page and grabbed the, 'UniFi Network Controller 5.12.22 for Windows'.
First, I went through the installation process, and made sure to disable optimization and backup.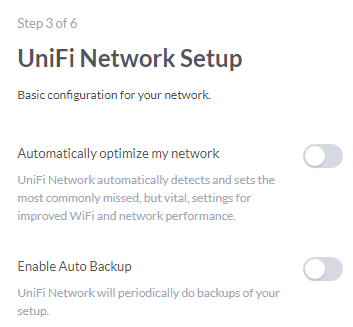 Next, the controller detected my access point, which was a good sign.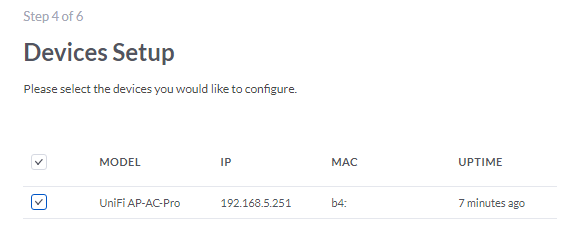 Finally, I finished the configuration, and updated my device's firmware.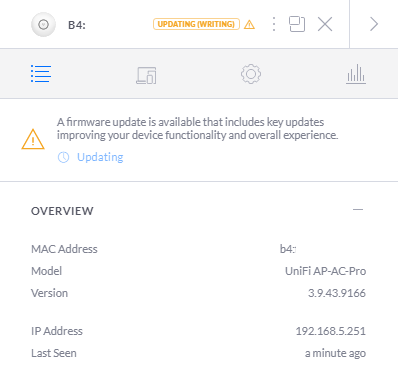 Slow Ubiquiti UniFi PRO – Fixes
Unfortunately, when I got everything setup, I was only seeing speeds of about 225Mbps.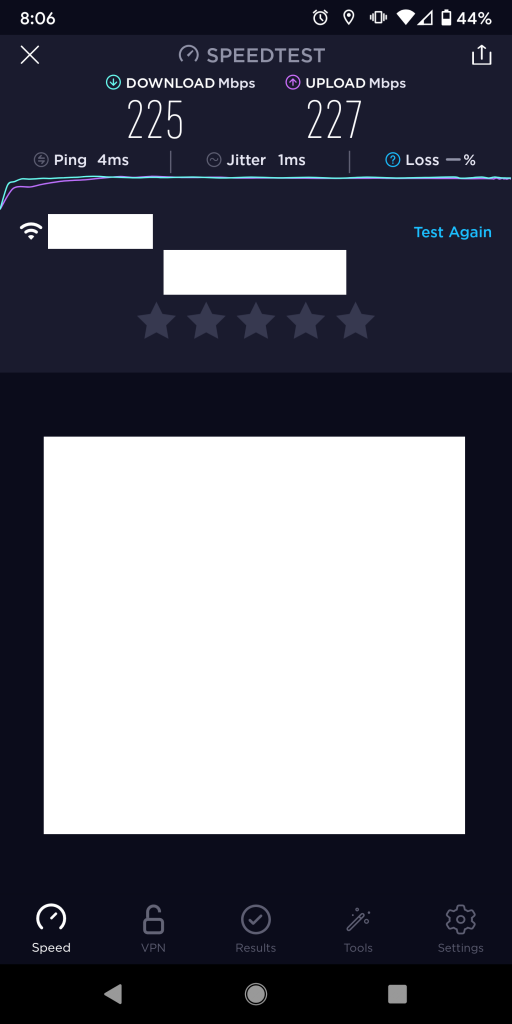 With my 1Gbps connection, I was expecting speeds of at least 400Mbps, even with a device designed for multiple clients.
After looking around, I found a few threads with similar issues.
First, I verified that my 2.4GHz and 5GHz radios were set to the default settings.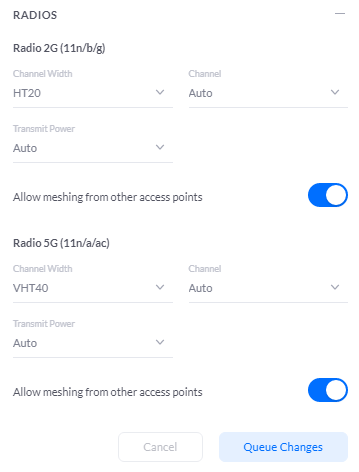 Next, I started an RF scan, to see if I could find any less populated channels.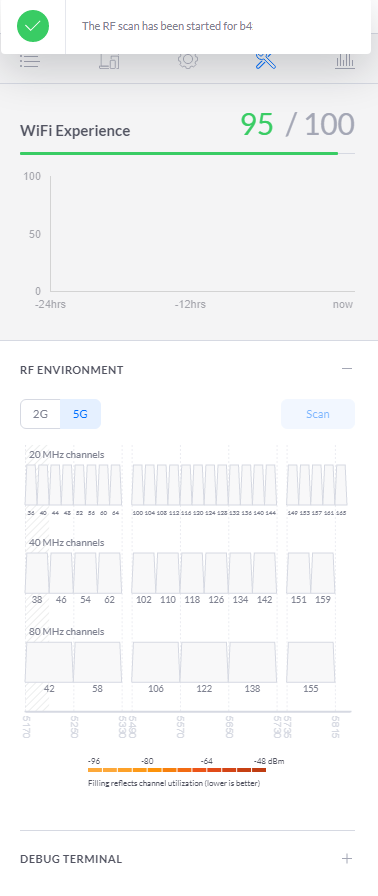 Since I wanted to swap to VHT 80 for throughput, it looked like Channel 122 would be my best bet.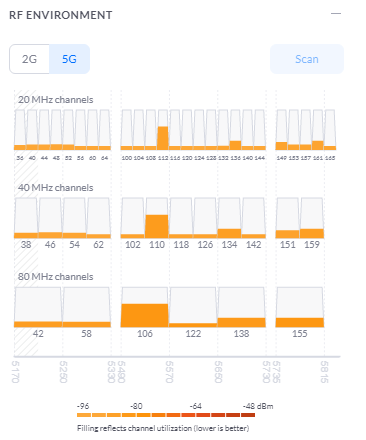 With the RF results from my scan, I updated my channel and width settings.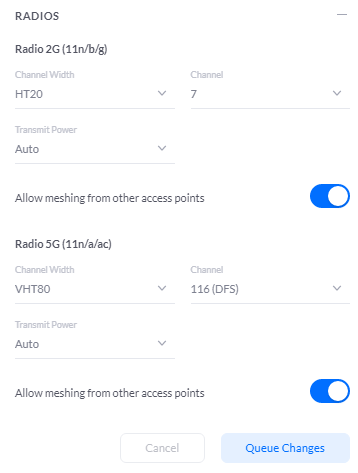 Testing the Changes
With my channel changes in place, I ran some new diagnostics.
First, my Android was connecting at 866Mbps, which was a good sign.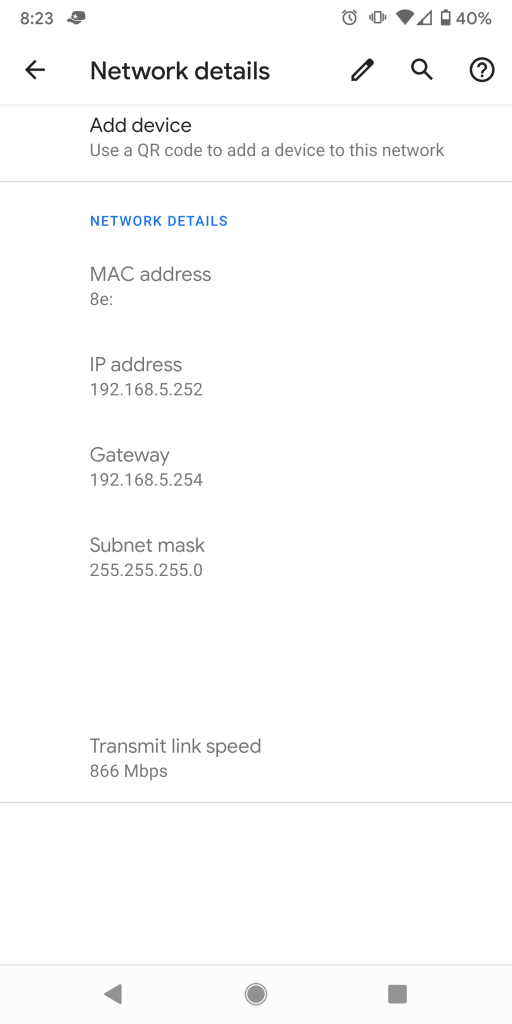 When I reran my speedtest, I was able to get over 400Mbps. This isn't the max theoretical speed, but far more acceptable once I run multiple devices.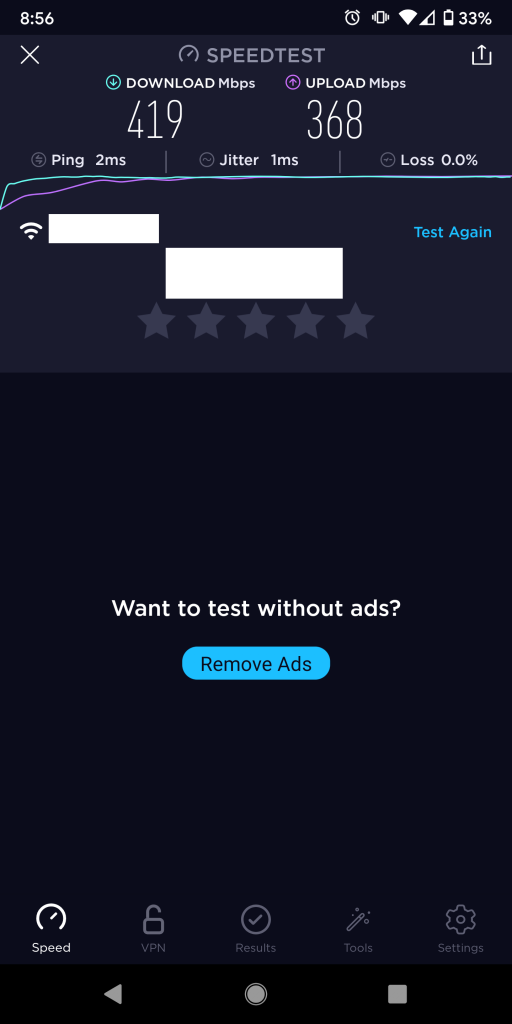 Slow Ubiquiti UniFi PRO – Conclusion
I'm looking forward to configuring my access point for more SSIDs, VLANs, and features.
In the meantime, this will still be an improvement of a generic wireless router and will give me more control than my AT&T device.
If you have any speed suggestions, then please let me know!