For those of you looking for links after my talk, I'm glad to finally release my CTF resources.
Note that this will be an ENORMOUS link dump, but hopefully most/all of them will be useful.
I plan on keeping this as a living post, and I will be sure to mention when I make major updates. If you have any additions, subtractions, or comments, then please feel free to share. Note that some of these links point to a page of more links, this is just to prevent duplication of work where possible.
Additionally, this will allow me to remove all of my CTF bookmarks other than this post! Finally, huge bonus points to anyone who gets my reference in the title of this post.
Without further adieu, here are my CTF resources.
General CTF Resources
Upcoming/Popular CTFs
Ongoing CTFs/Challenges
CTF Resources – Write-ups
CTF Resources – Tools
Hopefully some of these will help you go out and win some CTF competitions!
(or at least come in second)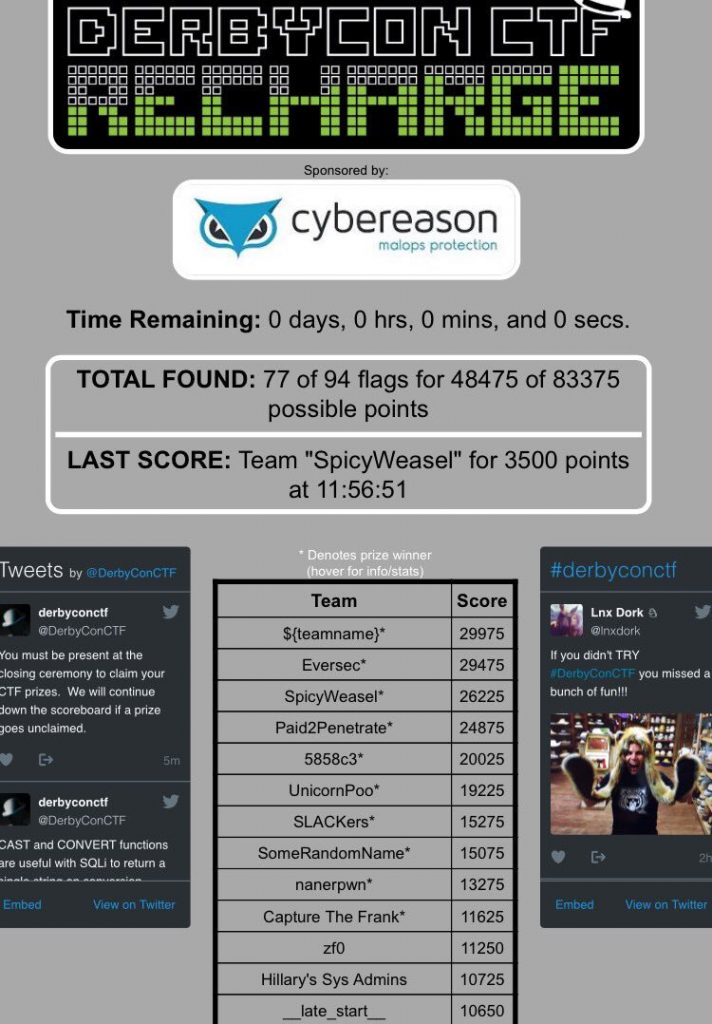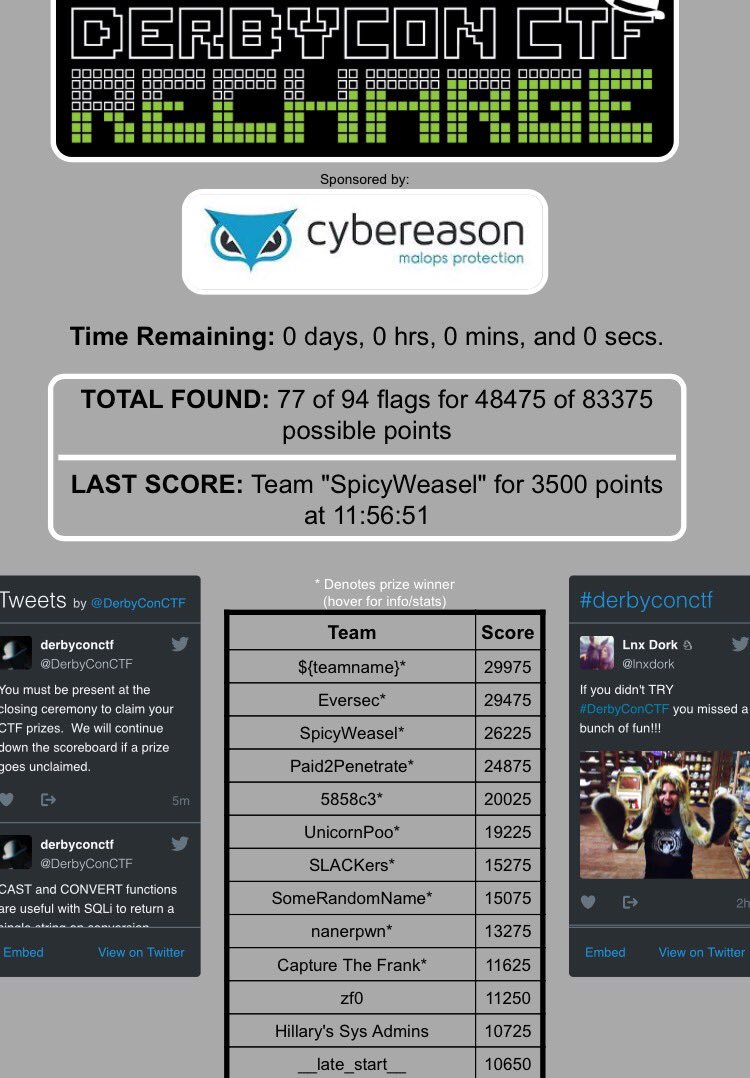 Ray Doyle is an avid pentester/security enthusiast/beer connoisseur who has worked in IT for almost 16 years now. From building machines and the software on them, to breaking into them and tearing it all down; he's done it all. To show for it, he has obtained an OSCE, OSCP, eCPPT, GXPN, eWPT, eWPTX, SLAE, eMAPT, Security+, ICAgile CP, ITIL v3 Foundation, and even a sabermetrics certification!
He currently serves as a Senior Staff Adversarial Engineer for Avalara, and his previous position was a Principal Penetration Testing Consultant for Secureworks.
This page contains links to products that I may receive compensation from at no additional cost to you. View my Affiliate Disclosure page here. As an Amazon Associate, I earn from qualifying purchases.