Well, since I was getting a few updates from WordPress as well as Jetpack, I figured it would be fun to look over a year in my site's life (plus I could still use some downtime after OSCP).
According to WordPress, my blog received 4,768 views by 2,618 visitors for 1.82 views per visitor over the course of the year.
My most popular posts were definitely the Kioptrix series, which makes sense as Kioptrix is geared more towards beginners.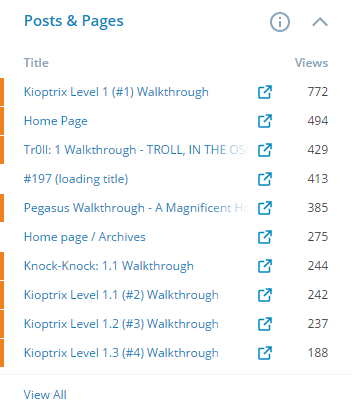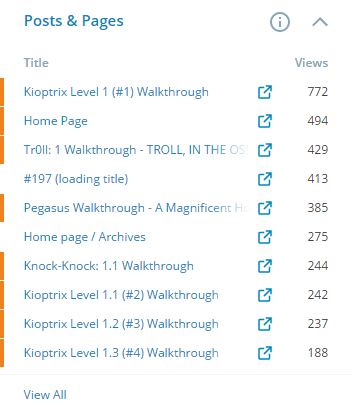 Surprisingly (to me at least), most of my viewers came from search engines as opposed to VulnHub, which I thought would bring in more.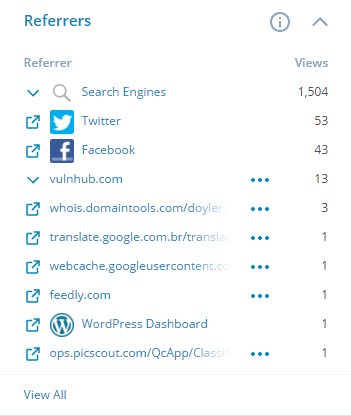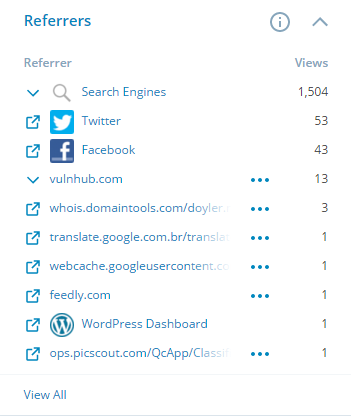 Most of my outgoing clicks went to PaulSec's blog, which is all for the explanation on fixing the OpenFuck exploit used in Kioptrix level 1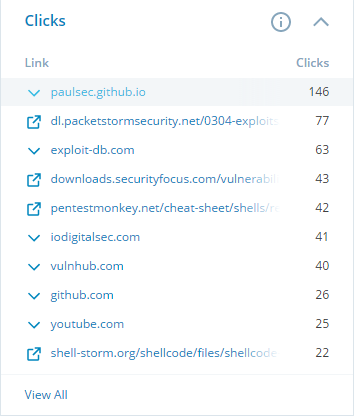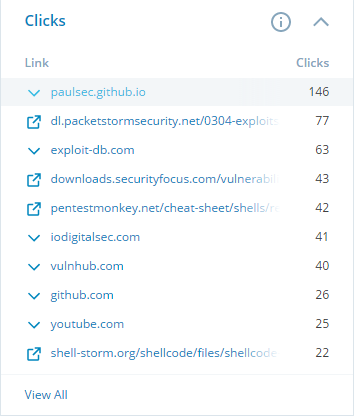 As I expected, most of my view came from the US, but it was interesting to see where the rest came from (apparently I have a relatively decent following in Indonesia...).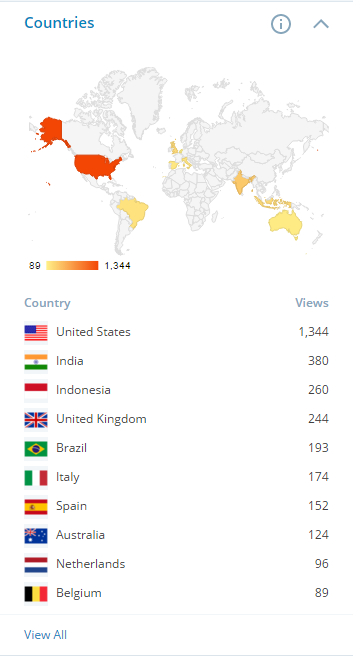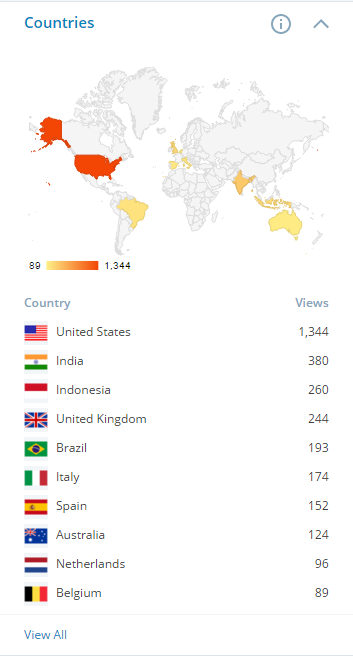 Unfortunately, I am unable to get my Google Webmaster results for the entire year, but they generally leaned towards Kioptrix, errors, and certifications most months (here is December).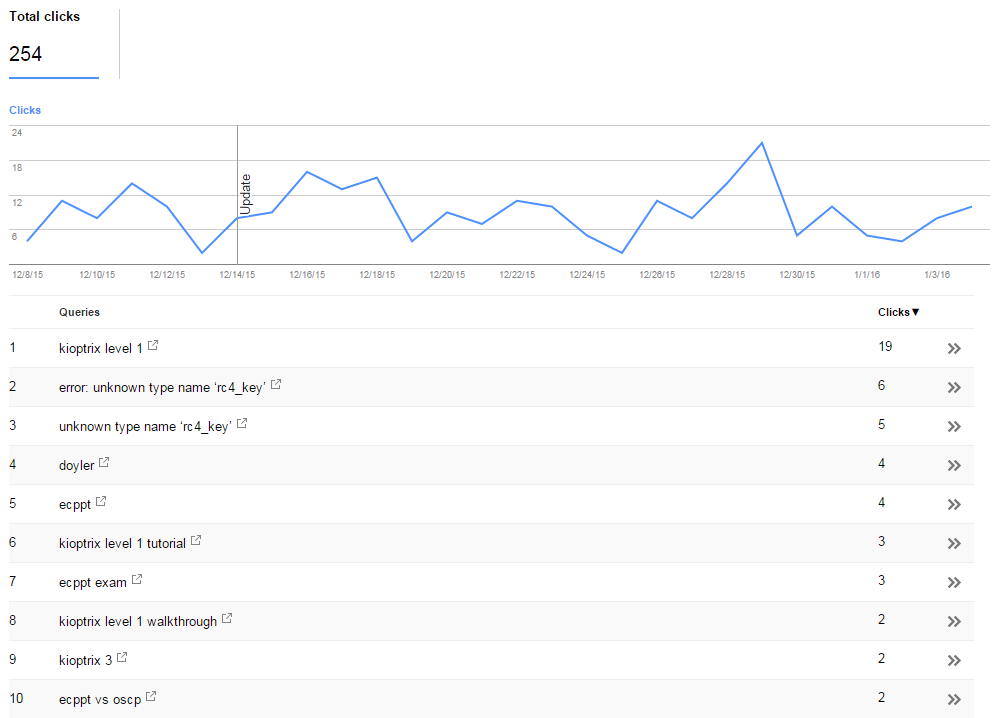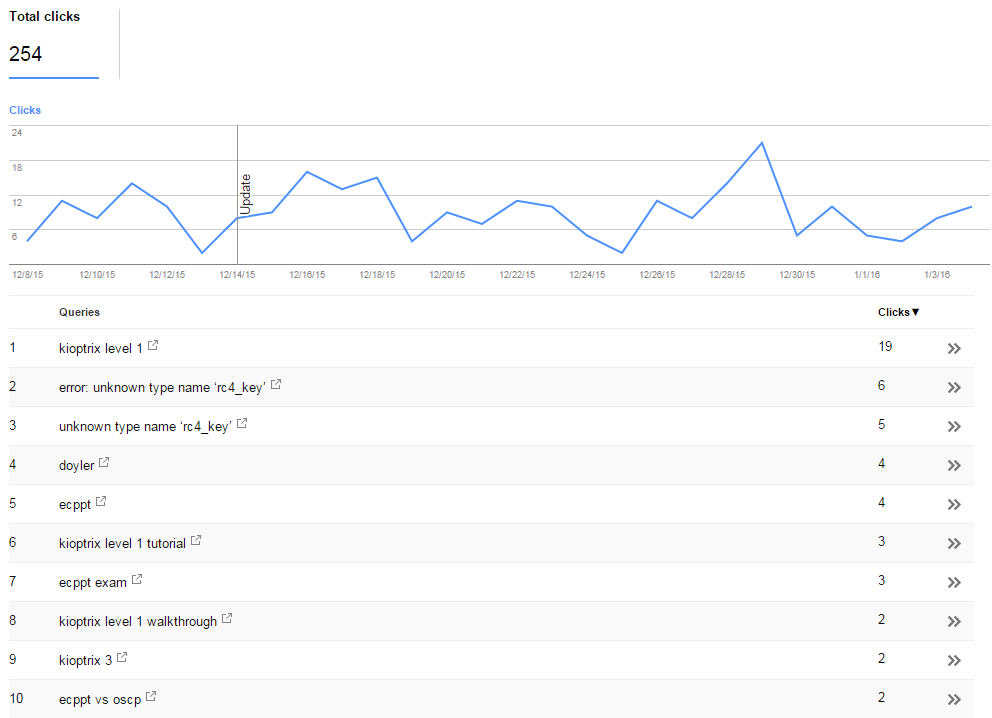 The day with the most views (66 in total) was actually on the 22nd of June, but it was fairly easy to figure out why.
This was the day that Filip Ekberg actually tweeted my post about discovering multiple vulnerabilities in his HTTP server.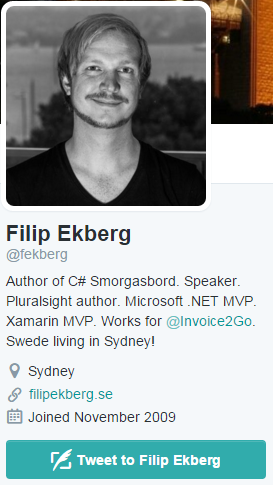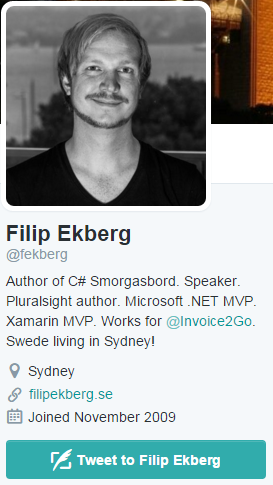 While it was awesome to see those two events correlate, it definitely showed me that if I want people to read this blog I will need to get it out there and maybe advertise a bit more.
That said, maybe that will come this year in the form of tweets, more public vulnerability findings, conference talks, or guest posts.
All in all, I'm glad I finally picked the blog back up, and I plan on continuing with a post a week for the foreseeable future.